Description
Product Features
1. Adopting high power, low speed, high efficiency of weichai engine, good reliability, conform to the European Ⅱ emissions standards.The dual variable assembly adopts ZL50 type planetary gearbox with low speed engine, double turbine assembly, strong market and convenient accessories.The gearbox is also a mainstream configuration in the industry, with high reliability and a second step forward, especially a speed ratio of more than 30%.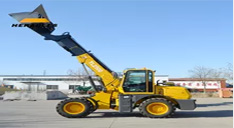 2. The transmission shaft adopts the special transmission shaft of the key block type engineering machinery, with strong impact resistance and assurance the reliability of transmission.Double pump combined hydraulic system is adopted to improve the oil temperature of hydraulic system, extend the life of hydraulic components, and greatly reduce fuel consumption and energy consumption.At the same time, it will turn to the pump, improve the performance of the idle speed, and reduce the steering force.Hydraulic load sensing steering hydraulic system to light and flexible;The hydraulic system is operated by flexible shaft to reduce the failure point of hydraulic system.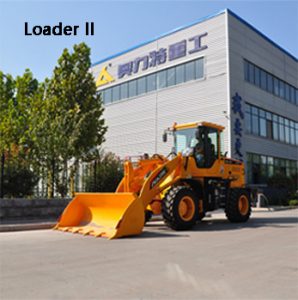 3. Adopt the new view cabin, and according to the principle of ergonomics design, pay attention to the comfort of manipulation, greatly reduce the internal noise, monolithic columns, control handle used car design, relaxed and comfortable.In addition, to fully consider humanization in the maintenance aspect, use the large open type of car cover, the maintenance man can only stand on the ground, and have the engine and other parts.Improve seal reliability, reduce leakage, and change the hose connection to 24 taper + O ring structure, and increase the protection of piston rod.